Torchwood The Lost Files :
The Devil and Miss Carew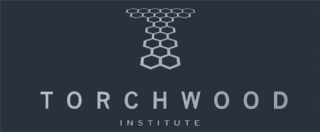 Scénariste

:
Rupert Laight
-
Durée

:
45 Minutes
Suite au décès d'un vieil oncle de Rhys, Gwen et celui-ci vont à sa maison de retraite pour récupérer ses affaires mais une fois sur place ils se rendent comptent que quelque chose cloche.

De mystérieuses coupures d'électricité sévissent dans toute la Grande Bretagne et cela a avoir avec une des résidentes pas si mourante qu'il n'y parait.

Cette dernière a fait un marché avec un mystérieux alien, mais les conséquences pour la planète vont être catastrophiques...
---
Cet épisode est le premier d'une série de trois épisodes audios, il a été diffusé ce Lundi 11 Juillet 2011 à 14h15 sur BBC Radio 4 (heure UK), apparaissent John Barrowman, Eve Myles, Gareth David-Lloyd et Kai Owen.

Rupert Laight scénariste sur The Sarah Jane Adventures a écrit cet épisode, on lui doit les épisodes "The Gift" (saison 3, épisode 11 & 12) et "Lost In Time" (saison 4, épisode 9 & 10).


_________________